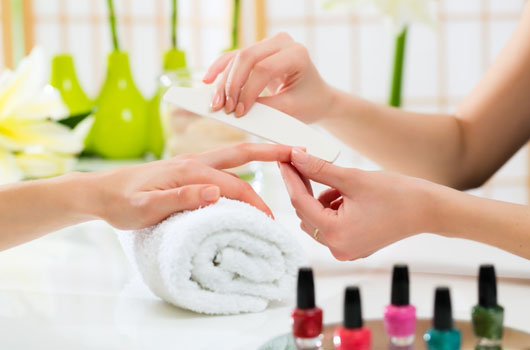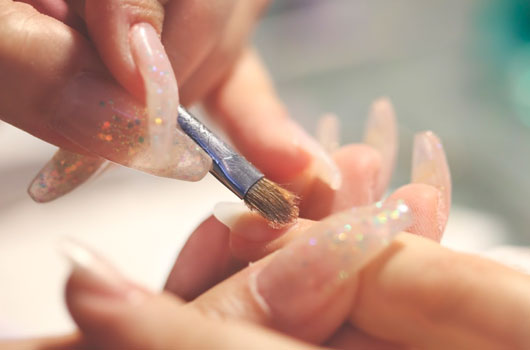 Standard manicures include cleaning, trimming, filing, and buffing your natural nails, followed by cuticle care. A polish color of your choice is applied, along with a base and top coat.
$20
For a true pampering experience, a deluxe manicure includes exfoliation and massage. Ask a nail technician for full details.
$35
If you've got chipped and faded polish, let us refresh your look by removing the old stuff and perfectly painting one of our many colors on your nails.
$15 (On Toes - $18)
Subtle pink with white tips come together in this sophisticated nail service.
$17 (On Toes - $15)
French Polish with Service
$7
Add French polish to any nail service for only $7.
$7
It's stronger than gel & lasts like acrylics with Maximum shine.
$50
Acrylic Nail Fill: $25 & Up, New Set
$35
With Gel Polish $55
Get longer, fancier nails that last up to 2 weeks with our acrylic nails.
$35
White Tip (pink)Fill: $20 & Up, New Set
$40
Similar to a French manicure, Tip Top Nails offers white tips with a pink shade of polish.
$40
Pink & White Fill: $40 & Up, New Set
$50
This manicure option includes equal sections of pink and white nail polish on each nail.
$50
Applied in a similar fashion to nail polish, gel nails are placed under ultraviolet light to cure and harden the product.
$45
Add shine to already beautiful nails with our gel coating service.
$5
If you have a chipped or torn nail (or a few), we'll fix them with trimming, glue, and nourishing treatments.
$3 & up
If you're getting tired of your acrylic or gel nails, Tip Top Nails will remove them for you.
$15 & Up